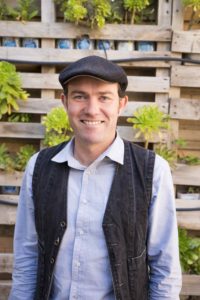 Ian McBurney – Chair
Ian McBurney is an ecological sustainability educator, entrepreneur, facilitator, speaker, MC and author.
His specialty is change practice: how do we inspire others around us?
Ian spent 5 years in the early 2000s at Vox Bandicoot in Melbourne, delivering the famous environmental theatre program to ten thousand students, workplace culture change training to six thousand staff in local government and manufacturing.
Ian was responsible for the expansion and delivery of the Sustainability Street Approach to over 40 local governments around Australia, and cofounded the Bendigo Sustainability Group in 2007, Bendigo – A Thinking City in 2012 and the Synergize CoWorking Hub in 2013. He published Talking ecoLogical in 2014. With his business Live ecoLogical, he has worked across health, manufacturing and social sectors, schools, state government and 60 local governments in four states and two countries.
You can find him on Twitter, Facebook, LinkedIn, or at www.ianmcburney.com
Julie Miller Markoff – Governance
21st century concerns and opportunities require dynamic and creative leadership.
That's why Julie co-founded bHive. Julie loves developing organisations fit for purpose: connected, empathetic, smart at doing, generating value and shared wealth, adaptive to social and work disruption.
Julie has influenced and implemented innovation, nationally, and internationally, for the past 20 years. Combining leadership with psychological, systems and network thinking, her expertise is in governance, ecosystems strategy, partnering, culture and performance.
She has many firsts on her cv as a change architect and director including technology-driven business transformation. Her business The Leadership Studio coaches and advises progressive executives to lead and succeed in a connected, networked world.
Her goal is for communities to be included rather than locked out of technolology-driven wealth and work creation. She values the development of enriched local places, social good and collaborative, powerful citizenry.
Clare Fountain – Business Development
Clare Fountain partners with businesses and community groups to support them to be successful, providing practical and doable solutions that deliver real change and real results. An effective communicator, skilled facilitator, coach and trainer who delivers proven results.  Clare is discreet, practical and outcome-orientated.  Clare believes in strong communities and is active in the Central Victorian community and currently volunteers in leadership positions with a number of local organisations.
Board Roles
LinkedIn, Facebook, Twitter and at clarefountain.com.au
Marcus Turnbull – Technology Development
Marcus Turnbull is a computer nerd at heart.  He started working in the software development industry shortly after Sir Tim Berners-Lee invented the World Wide Web.  In a career spanning 20 years and 3 continents, Marcus has been involved in large projects across a range of industries (energy & utilities, trading, property management, agriculture) and technological platforms (desktop, web, mobile, mainframe!).
He relocated to Bendigo in 2010 and by 2014 had set up his own software development company, Turncode Productions, delivering boutique web and mobile solutions to the region.
Marcus is keen to nurture and encourage young tech-talent in Bendigo – he is currently on the board of the Discovery Science & Technology Centre, regularly offers work experience placements to high school students and occasionally mentors at Bendigo Coder Dojo.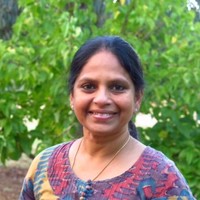 Mahesh Kandasamy
Full bio coming soon.